Lenny Terra
Welcome to the editorial realm of Lenny Terra! Donning the esteemed title of Editor-in-Chief, Lenny is the heartbeat of Skilled Gentlemen. He's not just any editor; he's a tapestry weaver, ensuring every article aligns with our vision of enlightened living. With an eclectic background – from life coaching to software engineering – his expertise illuminates our content. Ever read "How to Be a Better Man: The ultimate guide to becoming the man you want to be"? That's his brainchild. Driven by a passion for wholesome living and impeccable design, Lenny's edits aren't mere tweaks; they're transformations. Off the clock, he's a dedicated father to two radiant girls, constantly embodying his mission: Helping all of us embrace the grand adventure of self-betterment. Dive in and feel Lenny's editorial magic at play!
---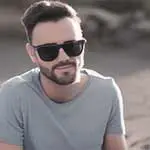 Matthew Mansour
Say hello to Matthew, our beacon of inspiration and wisdom at Skilled Gentlemen! As a seasoned life coach, fitness trainer, and health guru, Matthew wears many hats but always with an infectious zeal. With over 800 articles under his belt, he's a fount of knowledge, diving deep into the intricacies of the human psyche and pushing boundaries. Are you a self-help enthusiast? So is he! Unapologetically so. Always on a quest for the next dose of enlightenment, he eagerly shares his discoveries, from life-hacks to profound insights. His personal goal? To catapult you towards those great life results you've always dreamt of. And when he's not sharing wisdom on our platform, you'll find him in New Jersey, reveling in the joys of fatherhood and penning down insights on self-improvement. Ready to embark on a transformative journey? Matthew's here to guide!
---
Sam Goldman
Dive into the world of Sam Goldman, our entrepreneurial whisperer and financial sage at Skilled Gentlemen! Sam's journey began with a keen interest in business dynamics, and today, he's our guide through the intricate dance of startups, finance, and relationships. With a penchant for addressing life's quandaries head-on, he crafts posts that are direct, authentic, and backed by solid research. Blogging since 2016, Sam has a knack for transforming complex financial jargons into relatable tales. Fresh from the trials of entrepreneurship, he offers a genuine perspective, making each post feel like a coffee chat with a trusted friend. Off the digital pages, he navigates the joys of fatherhood and cherishes moments with his young son. If you're seeking wisdom that's grounded, practical, and sprinkled with a dash of humor, Sam's your guy!
---
John Roberts
Meet John Roberts, the visionary behind "Skilled Gentlemen." Hailing from the vibrant city of Winchester, John has dedicated himself to crafting a unique space Gabrielle where the grace of the past seamlessly merges with the vibrancy of the present. With a rich background in classic menswear and a discerning palate for fine scotch, his blog stands as a beacon for those on a quest to elevate their presence. When he's not penning down insights, John can be spotted wandering through antique bookshops or experimenting with innovative cufflink designs. Dive deep into this curated journey and witness the renaissance of the modern gentleman with John.
---
Marcella Raskin

Meet Marcella – our spirited storyteller and human potential explorer! With a deep dive into Cognitive Behavioral Therapy, Life Purpose Coaching, and Group Life Coaching, she's our go-to for unlocking the magic within. She's not just a writer; she's our in-house guru on the art of self-discovery through the written word. An avid sports enthusiast with a degree in Exercise Physiology, she also sprinkles some health wisdom onto our pages. When she's not penning down transformative pieces, she's being supermom to her two wonderful girls. Marcella's mantra? Life's a journey; why not explore every nook and cranny? Catch her insights and more, right here!
---
Christian Nelson
Introducing Christian Nelson, the dynamic force behind this platform. Originating from the tranquil town of Carmel, Christian has a deep-rooted passion for fostering connections and sharing stories that resonate and inspire. Beyond the confines of the written word, his adventurous spirit is often seen exploring the scenic trails of the Sierra Nevadas or immortalizing moments through his lens. Dive in with Christian as he embarks on a journey to uncover life's myriad wonders and the universal experiences that unite us.
---
Joanna Perez
Meet Joanna, our content maestro and heart-beat behind every piece that graces our platform! Wearing her Cognitive Behavioral Therapy cap, coupled with her roles as a writer, traveler, and supermom to an energetic young boy, she ensures our content is not just good, but golden. As our Certified Women Empowerment Life Coach, she infuses every article with actionable insights and genuine warmth. But here's her secret sauce: Joanna is the final checkpoint, meticulously refining and revising our content before it sees the light of day. Whether she's unwrapping the mysteries of neuroscience, sharing parenting wisdom, or just capturing candid moments with her two furry pals, Joanna's touch is evident. Dive in and feel the difference she makes!
---
Brenda Tillman
Introducing Brenda – our beacon of wisdom in the bustling world of content! With a background in Cognitive Behavioral Therapy and a passion that's evident in every word, Brenda is more than just a writer; she's our compass, guiding readers through the intricate dance of life. Courses on Parenting Skills, Learning, and Education? She's aced them all and pours that knowledge generously into her writings. A proud mom to three lively kiddos, she embraces the chaos and beauty of motherhood, and her blog posts are like a comforting chat with an old friend. From parenting adventures to heartfelt life lessons, Brenda ensures every piece resonates with authenticity and warmth. Dive into her world, and find a splash of clarity amidst life's whirlwind!
---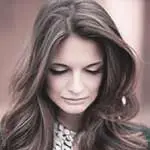 Gabrielle J. Smith
Meet Gabrielle, or as we fondly call her, Gabby – the powerhouse behind our professional insights! Steeped in the world of Human Resources, she's our lifeline for all things career-centric. But Gabby isn't just about resumes and job interviews; she's a storyteller, weaving tales from the corporate realm, sharing "resume tricks" (her signature!) and lending a helping hand to those navigating the job market maze. Outside her HR hat, she's a devoted mom of three, always on the hunt for the next enlightening read or tidbit. If you're looking for straight-up advice with a side of wit and wisdom, Gabby's your go-to. Ready to tap into some career magic? Gabby's got the keys!
---